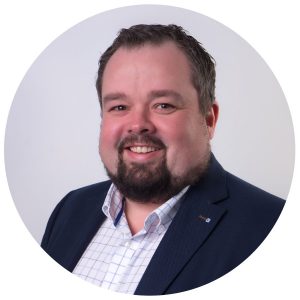 Ole M Kolstad has a BSc in social sciences (specialising in international relations) from the Norwegian University of Science and Technology (NTNU) and an MBA (specialising in strategy) from Nord University.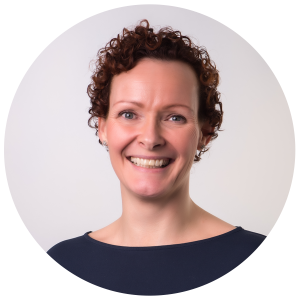 Cecilie Nordvik
PROJECT MANAGER
Cecilie Nordvik studied tourism, marketing and international relations at the University of Waikato in New Zealand, the University of South Australia and Sør-Trøndelag University College (now the Norwegian University of Science and Technology – NTNU).
She has broad and long experience in tourism and market communication from such employers as Nordland county council, where she worked as an adviser on tourism and as marketing manager for Visit Bodø.
At Rana Utvikling, Nordvik serves as project manager for tourism and destination development.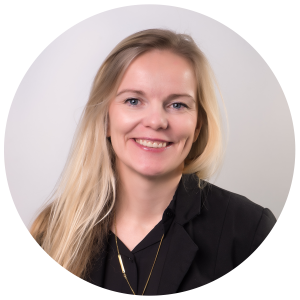 Annfrid Olsen
PROJECT MANAGER
Annfrid Olsen has a Master of Business Economics from the Norwegian Business School in Bodø (HHB) and an MSc in organisation and social psychology from the London School of Economics (LSE).
Her specialisation is innovation and development, and she wrote dissertations on "Successful product design – a study of Ekornes" and "Cultural enablers and inhibitors to innovation".
Olsen has broad experience of both advising companies and project management after 12 years with Rana Utvikling and three as a company adviser at Sparebanken Nord-Norge in Bodø.
At Rana Utvikling, she heads the business establishment service on behalf of Rana local authority. This service aims to strengthen and develop an entrepreneurial and innovative culture in Rana.
Olsen also leads the Væxt co-working space, the Inner Helgeland first-line network and the Helgeland Entrepreneur Week.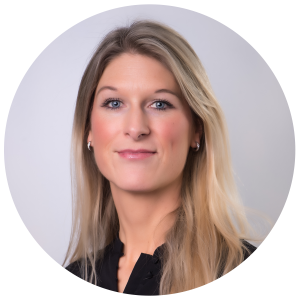 Kristin Frodahl Rognerud
PROJECT MANAGER
Kristin Frodahl Rognerud has an MSc in international environmental studies from the Norwegian University of Life Sciences (NMBU) as well as a BSc in international politics from the University of Bergen. She spent time in China studying Chinese society and politics. In addition, she has studied international environmental legislation at the University of Oslo.
Rognerud has experience from the Norwegian Coastal Administration, where she worked as an adviser at its emergency response centre. Her experience also includes communication work in the private sector.
At Rana Utvikling, she works primarily with Midtskandia (Nordic collaboration projects), Venture North and Freyr Battery.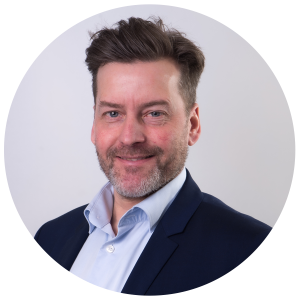 Allan Berg
PROJECT MANAGER
Allan Berg studied the environment and technology at Roskilde University in Denmark and political science at Nord University.
He has experience from earlier jobs related to local environmental management.
At Rana Utvikling, Berg works primarily on projects related to the green shift and sustainable development.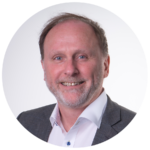 Reidar Ryssdal
PROJECT MANAGER
Reidar Ryssdal's career includes 10 years as a political adviser in the Storting (parliament), covering transport and infrastructure, energy and the environment, industry, education and regional development. His work also included much contact with ministries and other national players.
He holds a degree in political science, economic history and media science.
At Rana Utvikling, Ryssdal serves as an infrastructure strategist. He is engaged by Polarsirkelen Lufthavnutvikling to support the realisation of a new airport, and also works on railway and port development. In addition, he deals with regional and inter-regional collaboration on transport solutions and planning processes.
He supports efforts to improve operating parameters for industry as well as the public and private sectors.
Ryssdal has also worked a good deal on planning processes, studies and analyses, political processes, government relations and marketing.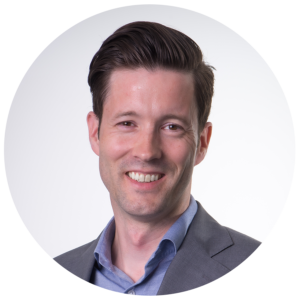 Kim-André Åsheim
PROJECT MANAGER
Kim-André Åsheim has a master's degree in economics from the University of Oslo and a bachelor's degree in international studies. As part of the master's programme, he also studied economics at the Ludwig Maximilian University of Munich.
Åsheim worked as a political adviser in the Storting (parliament) for eight years, with finance policy as his primary field. He also advised on industry, education and pensions in addition to extensive work with media and public relations. He has held several positions in national organisations and in local politics in both Rana and Oslo.
At Rana Utvikling, Åsheim works primarily with issues regarding Freyr's plans to establish several battery cell plants in Mo i Rana.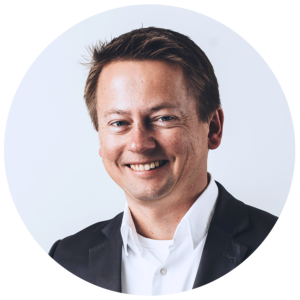 Bjarte Reve
PROJECT MANAGER
Bjarte Reve has a master of management from the BI Norwegian Business School, an executive MBA from the Norwegian School of Economics (NHH), and further studies at Harvard and Yale.
He has worked particularly at the interface between research, health care and business, and has developed several life science organisations as their CEO.
These include the Oslo Cancer Cluster (OCC) and the Nansen Neuroscience Network (NNN). The first of these is recognised as a European hub in the commercialisation of cancer research, while the NNN links research with business in order to develop new diagnostic methods and treatments for brain diseases.
Reve is very familiar with government support systems, and has contributed to a number of consortia which have received backing from the Research Council of Norway, the EU or Innovation Norway.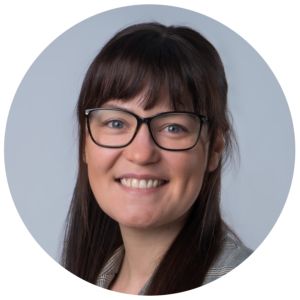 Julie Myhre
PROJECT MANAGER
Julie Myhre is currently completing an MBA in technology management at Nord University. She already holds a bachelor's degree in international marketing from the BI Norwegian Business School in Trondheim and Nanyang Technological University in Singapore.
Myhre has experience from contract and project management after five years with Hæhre Entreprenør, where her assignments included contract management for the E6 highway development in the region. She also worked on tendering, organisation and planning of other projects in northern Norway and on Svalbard before joining Rana Utvikling. Before that, Myhre worked as a personnel coordinator at Wasco Coatings Norway.
At Rana Utvikling, she works as project manager for sustainable urban development – a project commissioned by Rana local authority and the Rana Region Chamber of Commerce. This will work to promote good collaboration between local authorities, business and landlords, a participation process for a new local sub-plan for urban development, and increased activity in the town centre.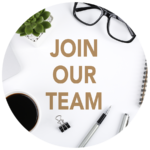 Interested in becoming a new colleague?
PROJECT MANAGER
Send a CV, without obligation, to ole.kolstad@ru.no.
All applications will be treated in confidence.